Smithsonian's Renwick Acquires David Chatt Sculpture For Collection
DAVID CHATT .\ Love, Dad, 2012. Glass beads, thread, a wooden table, and a thirty-year collection of letters from my father.
48 x 22 x 17 inches. Images courtesy Sienna Patti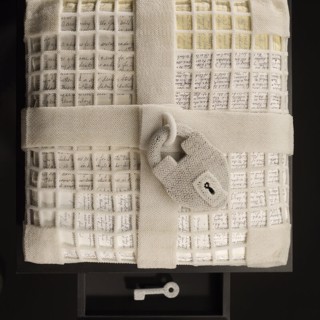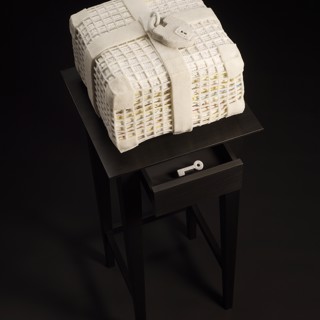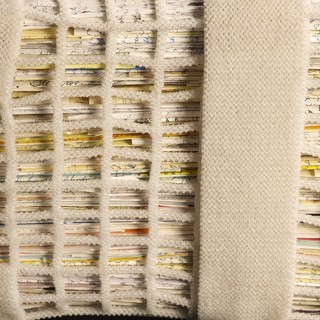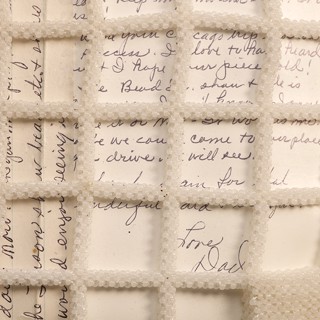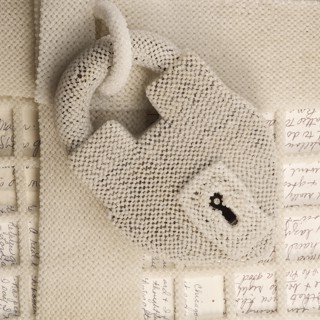 Sienna Patti Contemporary is thrilled to announce the acquisition of artist David Chatt's Love, Dad by the Renwick Gallery of the Smithsonian Museum. You can read David's words about this beautiful piece below, and see it in the Renwick's 50th Anniversary exhibition during the summer of 2022.
"My father was typical of many men; friendly but not intimate, familiar but not known. I loved him but struggle still to understand the distance he kept. That said, my father did not let a week pass without sending me a handwritten, newsy, and advice-laden letter. Even with the emphasis on advice, I loved getting these missives and in 1980 I began saving them. When he passed, I found myself with a collection, now complete, which spanned thirty years. I had imagined myself going back and re-reading them after his death. When the anticipated time arrived, the box that housed them loomed large in its place in my home. I thought of delving into its contents but could not bring myself to do it. I have known grief and do not fear it, but I am also my father's son. While I am willing to engage, I do not invite sadness, and reading about a world where a father and mother shared a home and offered updates and council to a young son as he experienced the first throws of independence seemed impossibly sad. Instead, I spent a year laboring to create a place for these letters. I recognize the importance of what they represent but I am making the choice to contain them and to place them in an environment where they can be seen but not shared. As I began this work, I thought of this image as a metaphor for my father and his elusive nature. As I completed it, I understood that this effort is as much a symbol of how I deal with my feelings as for how my father dealt with his. Love, Dad is about a father and son who loved each other, each in their own sincere and flawed way."